Hi everybody!
This is a site just for steam locomotive enthusiasts! No diesel and no electric locomotives will be seen here. Instead, you can see several photos of the many steam locomotives that I have seen on my trips across Europe and to other places in the world. Some of these photos are current and others are somewhat historic. Because of the many changes in the status of steam worldwide, it's worthwhile to look at this site frequently. If you have any questions or comments, please send me an e-mail.
Best regards, FRANK ENGEL. (last update: 15.04.2018)

---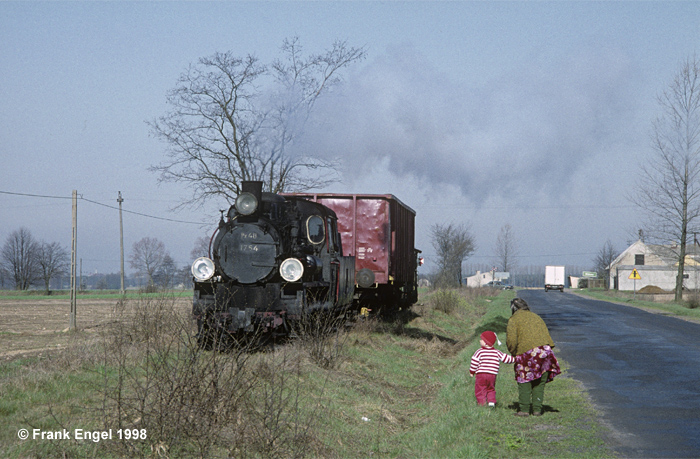 Px48-1754 near Wiekowo on Gniezno narrow gauge network, Poland (15.04.1998).
---
Advice: All pictures are part of my collection.
Unauthorised copying, publishing etc. are prohibited. So ask me previously!
---